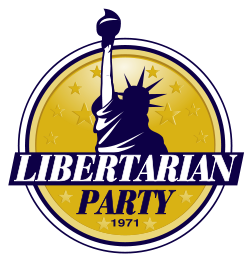 If you'd like to serve on the platform committee for the next convention, please write up an email that includes three sample platform planks and a short essay on your qualifications and send it to LP Secretary Sullentrup.
Angela Keaton writes:
Platform Committee will be chosen at the San Diego meeting.

You should send the applications to both [LP Secretary] Sullentrup ([email protected]) and a libertarian, [LNC Region 7 Rep.] Hawkridge [email protected] so that they will be forwarded to the entire LNC list which includes Kraus and any other relevant staff. This is very important. You can cc me as well and I will check in by the end of the week.
Susan Hogarth adds:
Angela doesn't mention what constitutes an 'application', but I would
suggest some information about your history as a libertarian activist
along with three sample platform planks as mentioned in the last issue
of LP News:

The notice in LP News reads as follows:

The Libertarian National Committee is looking to appoint ten people to
serve on the Platform Committee in preparation for the 2010
Libertarian National Convention.

Committee members will be expected to expend an appreciable amount of
their time in the months leading up to the Convention; and due to the
anticipated amount of work, they will be expected to incur
considerable travel costs, at personal expense, for meetings prior to
the Convention, in addition to attendance at the Libertarian National
Convention in 2010.

So that members of the Libertarian National Committee can determine
who might best fill seats on the Platform Committee, each applicant is
requested to draft and submit via e-mail three proposed or modified
platform planks to [email protected]… no later than November 16, 2008.
I'm not applying because I don't think I have any chance of being picked.
Posted to Twitter here.