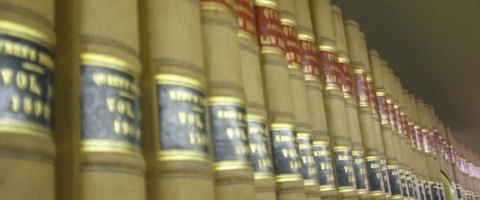 CNN legal analyst Jeffrey Toobin says that the Constitution will not "be an impediment" to Hillary Clinton becoming Secretary of State even though Article 1, Section 6 specifically – and without exception or condition – prohibits her appointment.
Clearly Prohibits Clinton's Appointment to the Cabinet
Article 1, Section 6 of the Constitution says the following: "No Senator or Representative shall, during the time for which he was elected, be appointed to any civil office under the authority of the United States, which shall have been created, or the emoluments whereof shall have been increased during such time."
In other words, if the salary for a US civil office is increased during the term of a Senator or Representative, that congressman may not be appointed to that office until his term in office expires. No exceptions.
Since Senator Clinton was elected to the Senate in 2006 for another six-year term, and since President Bush raised the salaries of cabinet officials – including the Secretary of State – this year, this rule applies to her.
Constitution is Supreme Law of the US
You may not like this rule. You may not think it necessary. That's fine. Unfortunately, it is in force and the constitution is the supreme law of the United States. There is simply no way around this. The constitution does not provide any conditions or exceptions to this rule.
CNN: Na Na, You Can't Catch Her
"There are many ways around this problem," CNN legal analyst Jeffrey Toobin noted. "One is for Congress to vote a lower salary. Another way is for Hillary Clinton simply to accept a lower salary. Another way is simply to ignore the problem on the idea that no one has the right, has the standing, to sue to stop her from being secretary of state.
Mr Toobin is saying that no one is harmed by violating the Constitution, so they can get away with it.
Toobin's Double Standard
This is the same Jeffrey Toobin who, back in March, objected to then New York Governor Eliot Spitzer's use of prostitutes, saying:
I mean, I think, if this were a consensual affair with a woman who was not his wife, I think that was — that would be one thing. But, you know, maybe we should change the laws, but the laws are on the books.
I mean, I think it is — it may be a victimless crime, but it is a crime, and a former attorney general can't pretend that it isn't.
Toobin is happy to argue that violating the Constitution in this case harms no one, but just nine months ago felt the law – even a victimless crime law – should be enforced even though no one was being harmed.
You Can't Undo the Salary Increase
In any case, the argument that Congress can lower the Secretary of State's salary or Clinton can just accept a lower salary is a non sequitur. As you can see above, the Constitution does not state that this rule fails to apply if the salary is lowered.
Do we Still have a Republic?
While this is a minor matter, it's just another in a long series of violations of the Constitution that beg the question: "Do we still have a republic?" If our government can not respect the Constitution, the law or even the opinion of its constituents, do we have any basis for continuing to believe that the United States is still a constitutional republic?
Interesting Discussion at Reddit
By the way, you might be interested in reactions to this at Reddit. While the lawyers explain, the liberty-lovers fume. :)