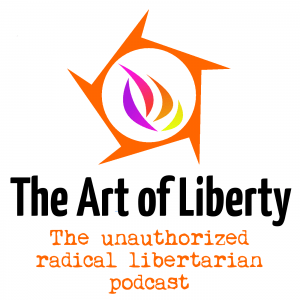 The Art of Liberty is a 30-minute weekly podcast about current events and politics by John Tyner and George Donnelly, two highly opinionated, yet eminently reasonable, libertarian activists from opposite coasts. We record every Monday morning and release a new episode every Tuesday morning.
Here are the first two episodes. We hope you like it!
Episode 1 – Bitcoin
Episode 2 – The Boston Lockdown
Subscribe to the Podcast


We expect the podcast to be available on Stitcher, doubleTwist and the Blackberry Podcasting Directory soon. Please check the podcast homepage for updates or subscribe to my newsletter.
Ask us a Question!
Ask us a Question on Air! Call (641) 715-3900 ext. 255888 and leave us a voicemail with your question so we can play it on the air.