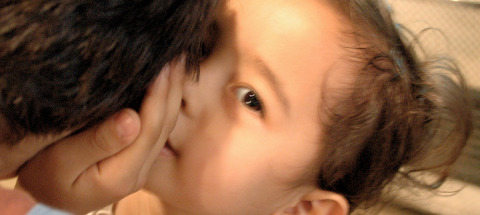 After the September Libertarian National Committee (LNC) meeting and the resulting hubbub about executive session, I decided to approach LNC members – current and former – to see what their thoughts were on their own use of executive session.
I contacted all current LNC members via email but only eight of twenty-five chose to respond. The executive officers – Chairman, Vice-Chairman, Secretary and Treasurer – are conspicuous in their absence. Responses are posted in the same order in which I received them. In other words, the first response here is the first one I received, and so on.
5 Questions
Here are the questions I asked of each participant.
I understand the limitations on the use of executive session are comprehensively defined in the LNC Policy Manual – is this correct, or are they also defined elsewhere? Is this [Aug 9 2005 version] the latest version, or is there a more recent one and, if so, may I have an electronic copy?

Do you think that LNC executive session is overused (i.e., used for topics not explicitly named for its use in the LNC Policy Manual)? or do you think the limitations are strictly observed?

In your opinion, are the restrictions in the LNC Policy Manual on LNC executive session too broad? just right? not broad enough?

Do you recommend any best practices, bylaws changes, modifications to the LNC Policy Manual or any other measures to ensure that LNC executive session is used properly?

Have you ever witnessed any votes being taken or official decisions being made in LNC executive session?
1. Dan Karlan
Dan Karlan is Region 5 North Representative (Connecticut, Maine, New Hampshire, New Jersey, New York, Rhode Island, Vermont) and can be reached at [email protected].
That is correct, and I believe that is the latest copy.

No, I don't think it is overused.

The Policy Manual restrictions are about right.

I don't recommend any changes.

I have never witnessed a vote taken during Executive Session. On rare
occasions, a decision will be agreed upon by all present, but the matter
has ALWAYS been formalized when we emerged from Executive Session.
I have nothing to add. You might, however, also want to consult the LNC
Counsel, Bill Hall, for his public take on the matter.
[I did in fact email Bill Hall, but never heard back from him.]
2. John Famularo
John Famularo served as national LP Secretary from 1993 to 1996.
–

–

The use of the executive session outlined in the Policy Manual is overly broad AND the LNC misuses even that broad latitude.

There are no changes in he policy manual that can force the LNC to be more open if they wish to be closed. The policy manual is a creation of the LNC and they can interpret it in any way they want. There is no practical effective way to force the LNC to do anything, including adherence to the bylaws. The LNC has been in violation of the LP bylaws and the LNC policy manual ever since their creation.

Since I don't currently sit on the LNC I don't KNOW of any votes being taken, but any yutz with ears knows that significant decisions are being made.
One thing that has been documented and distributed by the LNC attorney is that LNC members are not allowed to discuss matters raised in executive session outside of executive session, even among themselves. This is both legally incorrect and against the spirit of libertarianism.

I have thought about this for many years since my service on the LNC as regional rep and as an elected at large officer. The only body that has authority over the LNC is the assembly of the state delegates when they are sitting at the national convention. At the next national convention they should raise these questions early in the convention. As early as before the adoption of the agenda. Prior to the fiddling with the platform or the bylaws, a discussion as to the sense of the body concerning secrecy versus openness. What example of libertarian government do we want to set for the general public to observe? If we are still unsure of whether we are anarchists or minarchists we should revisit the 1974 Dallas Accords.

Getting back to the policy manual, if the national convention agrees that it wants openness, then they should elect LNC members who espouse openness.

I know of no valid reason to hold a closed LNC session. None. There are many reasons that seem to justify holding a closed session, but none withstand scrutiny when observed in the light of a desire for maximum openness and the implementation of libertarian ideals.
3. Chuck Moulton
Chuck Moulton served as national LP Vice-Chairman from 2006-2008.
Correct. There are more recent versions. Every time the LNC amends the Policy Manual, a new version is produced. I will email you the latest version I have, but I believe an even later version is available.

Yes, it is overused.

In my opinion the restrictions are not tight enough.

No, I haven't given much thought to specific wording on that issue. Certainly the process can be improved, but I don't know how.

No.
4. Hardy Macia
Hardy Macia is Region 5 North Alternate Representative (Connecticut, Maine, New Hampshire, New Jersey, New York, Rhode Island, Vermont) and can be reached at [email protected].
I've attended meetings of the LNC as both a LNC board member and prior to that as an audience member. I've had to wait for the Executive session to drag on for what seems like a long time for people who are not part of it. But I've been on both sides, and I've been on my local city council when we've used Executive sessions also to discuss employee matters. I believe that the Executive session is not being abused (at least not in the last term when I participated in it). The items discussed in exec session are stated before hand as required by bylaws/roberts rules and are of a sensitive personnel or legal matter. The exec session will get off topic occasionally, but that's the nature of any discussion and usually it is brought back onto top fairly quickly because members understand that it is for limited use and the gallery is waiting outside.
5. Angela Keaton
Angela Keaton is one of five LNC At-Large Representatives and can be reached at [email protected].
Yes, it has been overused and even once inappropriately used by me at the December meeting in Charleston to discuss the RP resolution—one of the many moronic moves I made during my first term.

ES is strictly for discussion of potential litigation (interpreted to mean legal strategy) and personnel matters. There are several examples but of course if I discuss them I will be charged with violating the confidentiality of the ES.

If they were actually followed, they would be acceptable.

Yes, a very clear concise statement as to what the ES is for before the session and we take a vote. Now, there were be RR implications but more importantly we should have a discussion on Roberts Rules is appropriate.

No votes. What I have witnessed includes abuse, insults and slander. I will discuss this publicly when I am no longer on the LNC.
I also asked Ms. Keaton why she felt she was within her rights to reveal that information (see below) which prompted the LNC to consider requesting her resignation.
Said in ExSession. I'm within my rights to reveal this:

We don't have a contract b/t the Barr Camp and LNC b/c….Cory asserted to both Carling and Redpath that they were afraid that someone would reveal data. I didn't know what the hell they were talking about until it was further explained that Cory was afraid that I would misuse "data." #
Here is Ms. Keaton's reply.
There was not a legitimate ES in place.

This was a serious allegation against me that was not aware of nor had any defense prepared.

M Carling has no official capacity whatsoever to speak for the LNC. He is not entitled to an ES unless he is being hired as staff or takes the bar exam.

I left the ES to report on this. The LNC was aware of this.
6. Rachel Hawkridge
Rachel Hawkridge is Region 7 Representative (Florida, Hawaii, Idaho, Oregon, Washington) and can be reached at [email protected].
I don't know if they're anywhere else … New version – adopted after Denver, attached.

No [Not overused]. Yes [limitations are strictly observed].

I think they're appropriate. Don't need any more, can't see any that could be cut.

No – I think it is used appropriately. It is a policy very similar to my husband's school board policy. Anyone in the ExecSession can object – and end the session. The subject of the meeting is specified in open meeting, the committee votes; then no action is take in executive session.

No.
I've published both questions and answers on my blog, also posted the relevant sections of Policy. Not all business can be done in public – strategy decisions, contract negotiations, employee/personnel/staff matters are not appropriate for open meetings. If you don't understand that one – then think about having your annual review in a public place. «shudder»
7. Julie Fox
Julie Fox is Region 6 Representative (Illinois, Iowa, Minnesota, Missouri, Nebraska, North Dakota, South Dakota, Wisconsin) and can be reached at [email protected].
The copy in the last LNC meeting packet indicated a date of June 26, 2008. I have asked Robert Krause where I can get a copy of the most updated version. I will follow up with you once I receive a reply from Robert.

I served as Alternate for Region 1 last term of the LNC. I do not feel that Exec Sessions have been overused. While there were a relatively large number of them at the last LNC meeting, the reasons for entering into each session were appropriate based on what our policy manual states.

I don't have any issues with how the current policy manual is written. Although the first reason stated in the policy manual is legal matters, all the items listed in the policy manual, with the exception of board self-evaluation, contain potential legal issues. Any issues that could possibly result in the LNC being sued should definitely be held in Exec Session. If not, we threaten the assets of the party, and thus our members, by opening issues up that have potential legal consequences.

One change that I recommend is that the LNC keep minutes of Exec Sessions, and determine at a later date if it is legally in our best interest to make those minutes public. The local library board that I served on for four years did just that. We held Exec Sessions for the same reasons that the LNC does, but we kept minutes. Each year two board members reviewed minutes still kept confidential, and recommended to the rest of the board if those minutes should remain confidential or not. I think this would be a good practice for the LNC to adopt and I plan on making a motion to that effect no later than the December LNC meeting.

No.
8. Stewart Flood
Stewart Flood is Region 4 Representative (Alabama, Georgia, Louisiana, Mississippi, North Carolina, South Carolina, Tennessee, Texas) and can be reached at [email protected].
The version of the policy manual that you referenced is most definitely not the latest version. I do not know what the distribution rules are for this document. I would recommend contacting our national office and asking if you may have a copy. That said, the section on executive session appears to be consistent with the current policy manual.

I have been on the LNC as a representative or alternate for the past two terms. I have attended every meeting and have been present in every executive session. I do not believe that executive session is overused.

There are clearly meetings which require a more significant use of executive session than others do, but that is completely understandable due to the nature of the political election cycle.

I believe that the limits regarding the use of executive session are good. They are neither too restrictive or too broad. Since the committee must decide to go into executive session, a majority (or more in some cases) must agree that the issue or issues to be discussed qualify. This, I believe, also ensures that we only use executive session when necessary.

I have not seen any formal decision made or any vote taken in executive session. There have been a few times when I have personally believed from a particular discussion that action of a certain nature might take place, but that has not always been the case and actions I believed would take place have not always occurred. Motions are not permitted, but as noted in the policy manual, discussion of action which may be taken in open session can certainly occur. Executive session is most often used, as noted before we enter it, as an opportunity for the committee to be informed of the current status of a particular subject that requires executive session to keep contract information or the status of a legal situation confidential.
I'm not sure what I could add as any additional comment. I believe that we should, as a board, operate as openly as possible. Executive session is a necessary part of the process. Unfortunately, there are many misconceptions of what executive session is and what it is for. Many of our party members have never served on a board, either of a non-profit, or of a for-profit entity. I have served on boards of both types in the past, and can clearly say that I have witnessed subjects discussed openly in other organizations that should have been in executive session. The LNC uses executive session when necessary and for the right reasons.
9. Mary Ruwart
Mary Ruwart is one of five LNC At-Large Representatives and can be reached at [email protected].
It's not the latest version of the Manual, but this section looks identical to the one supplied to the LNC at the last meeting.

I believe that the LNC generally goes into executive session properly. Unfortunately, discussion can generate comments that need not be made in executive session. Follow-up from such comments can take the Executive Session into areas that should probably be made in open session. In my experience, this happens, but not often enough to be problematic.

Seems just about right, but I'm open on this.

I wish I could!

No. It's prohibited and should be.
10. James Lark
James Lark is Region 5 South Representative (Delaware, District of Columbia, Maryland, Pennsylvania, Virginia, West Virginia) and can be reached at [email protected].
The most recently updated copy of the LNC policy manual in my possession is that of June 26, 2008. Article I, section 2, part F of the LNC policy manual deals with the issue of executive session. I have enclosed that material below. I shall be happy to send you a copy of the policy manual if you would like to receive it. (I sent a copy to my friend and LPVa colleague Marc Montoni several days ago.)

I have had the privilege of serving five terms (counting the current term) as a member of the LNC. In my experience, the LNC has been very good about using executive session only for legitimate purposes. There have been a few occasions where the conversation moved into areas which did not need to be considered in executive session. However, in such cases, someone (or several someones) objected, and the discussion returned to the matters for which the executive session had been initiated to consider.

In every case that I can recall, the person who moved for consideration of a matter in executive session provided a justification for use of executive session. In two cases that I can remember (both took place during the LNC meeting last December), the validity of the justification was not obvious to me. However, the peculiar nature of certain problems that legitimately require consideration in executive session may force the mover of the motion to be rather oblique in providing justification. Thus, in those two cases I gave the benefit of the doubt to my colleagues who moved for consideration in executive session, with the understanding that I reserved the right to object to use of executive session should I subsequently determine that the matter under consideration did not warrant the use of executive session.

For whatever it is worth, the LNC meeting on Sept. 6-7 was extraordinary, in that several matters legitimately requiring consideration in executive session had to be considered during the meeting. Specifically, the matters that required LNC attention included the following:

Consideration of legal action against the Federal Election Commission to overturn part of the Bipartisan Campaign Reform Act (BCRA)

Consideration of legal action against various state agencies concerning discriminatory ballot access laws

Consideration of the actions of a member of LPHQ staff in the course of a petition drive (in the context of possible legal action against the staff member)

Consideration of applicants for the position of Executive Director

Consideration of the organizational structure for LP national conventions (The LP has to be extremely careful how our national conventions are organized, so that we don't run afoul of BCRA.)

Consideration of how the LNC should proceed to deal with the Federal Election Commission regarding our "midterm conventions" and the requirements of BCRA. (Unlike the Democrats and Republicans, the LP has conventions every two years.)

Consideration of the behavior of an LNC member (Angela Keaton) that took place during the course of the meeting

I doubt (or, at least, hope) that the LNC will not have any future meetings where so many matters requiring consideration in executive session will occur.

I believe the restrictions are about as good as we are likely to get, although it is possible that the policy manual language can be tweaked somewhat. I am willing to consider suggestions for improvement.

I have never observed a situation in which the LNC took official votes or made official decisions in executive session. There have been several executive sessions in which a member asked for a sense of the committee as to how the committee should proceed. The determination of the sense of the committee could be considered a vote. However, in order for any action to be taken by the LNC based upon such determination, such action would have to be voted upon in open session. In my experience, any action associated with consideration of matters in executive session has been taken due to the result of a vote in open session.

In my opinion, the LNC has not acted improperly or unwisely regarding its use of executive session in those meetings in which I was present. Unfortunately, due to the litigious nature of modern American society and the nature of our political adversaries and various government regulatory agencies, several aspects of Libertarian Party activity cannot be properly addressed in open session without causing substantial risk to the LP. I suspect there will always be some degree of tension between the desire of the LNC to be as open and transparent as possible with our members and the fiduciary responsibility of the LNC to the LP and its assets. I also suspect that there will always be situations where reasonable people of good character will disagree about the way the LNC is conducting the affairs of the LP.
Correction
Please note that LNC Region 6 Alternate Rep Jake Porter also replied. You can see his responses here: Correction for LNC Members Speak Out on Executive Session.
My Conclusions
The consensus of those current LNC members who responded – with the notable exception of Angela Keaton – is that they're happy with their current use of executive session, and don't want to change anything. Never have I seen so many people so happy with how a political organization is being run!
Frankly, I'm not sure how to reconcile the radically differing opinions of those who think everything is alright and those who think the LNC is being too secretive. I encourage you to consider each person's words and make your own judgements.
On a side note, national LP Vice-Chairman Michael Jingozian asked me to call him late at night for his responses but no one answered the phone.
Addendum: Relevant Sections from LNC Policy Manual
From Article I, section 2 of the LNC Policy Manual (dated June 26, 2008):
F. EXECUTIVE SESSIONS

1. LIMITATION OF USE OF EXECUTIVE SESSIONS

The LNC may enter into Executive Session only in compliance with this policy.

2. PREREQUISITES TO ENTERING EXECUTIVE SESSION

Prior to entering into Executive Session, a motion must be made, seconded, and passed. The motion to enter Executive Session must list all reasons for doing so. If the list of reasons is solely comprised of the identified topics listed below, a majority of LNC members voting is required for passage. If any topic other than those listed below is given, a two-thirds vote of LNC members voting shall be required for passage.

3. IDENTIFIED TOPICS FOR DISCUSSION IN EXECUTIVE SESSION

Identified topics for entering into an Executive Session shall include:

i. Legal matters (potential, pending, or past)

ii. Regulatory and compliance matters (potential, pending, or past)

iii. Contractual compliance

iv. Personnel matters (including evaluation, compensation, hiring, or dismissal)

v. Board self-evaluation

vi. Strategic issues (only those requiring confidentiality)

vii. Negotiations (potential, pending, or past)

4. LIMITATION ON ACTION WHILE IN EXECUTIVE SESSION

No action can be taken while in Executive Session. Discussion of action which may be taken in Open Session can occur.

5. MINUTES AND RECORDING OF EXECUTIVE SESSIONS

i. With regard to Executive Sessions relating to topics i, ii, iii, iv, and v above, no recording shall be made and no minutes shall be taken.

ii. With regard to Executive Sessions relating to topics vi and vii above, recordings shall be made and minutes shall be taken, however, those recordings and minutes shall be only be made available to members of the LNC until such time as the LNC – by a vote of two-thirds of those LNC members present – votes to incorporate those recordings and minutes into its public records. Nothing in this section shall require the LNC to ever make these records public.

iii. With regard to Executive Sessions relating to topics not enumerated above, recordings shall be made and minutes shall be taken. Immediately upon return to Open Session, the LNC may either – by majority vote – treat those recordings and minutes consistent with i (destroy them) or to treat those recordings and minutes consistent with ii (to maintain them as non-public records subject to possible future release upon a vote of two-thirds of those LNC members present at a future meeting).

6. CONFIDENTIALITY

Without exception, LNC members are obligated to maintain complete confidentiality regarding what transpires in any Executive Session whose recordings and minutes have not been made public. The only information that may be communicated by any LNC member regarding any such Executive Session is the time it began, the time it ended, the text of the motion to go into Executive Session, and any publicly available details of the debate and voting on the motion to go into Executive Session. Any LNC member who is unwilling to commit to adhering to this policy regarding any particular Executive Session is obligated to excuse himself or herself from the entire Executive Session and to request that the Secretary notes his or her absence from the Executive Session in the minutes of the meeting.

7. BREACH OF CONFIDENTIALITY

Breach of this requirement of confidentiality shall be grounds of disciplinary action by the LNC without limitation except as provided for in the Bylaws. These restrictions shall not be deemed to prohibit any participant in an Executive Session from publicly disclosing information discussed in Executive Session, if: (1) compelled by legal process to do so; or (2) the same information is publicly available from other sources, not as the result of a participant's misconduct, and the participant does not reveal that it was discussed in Executive Session; or (3) the LNC, and all the participants in the Executive Session, first consent to its release.

8. LIABILITY FOR BREACH OF CONFIDENTIALITY

Notwithstanding the provisions of Article V, Section 3 A, should a breach of confidentiality by an LNC member result in a liability on the part of the Party, its officers, employees, agents, or other members of the LNC, the provisions of Article V, Section 3 A shall not preclude the Party, officer, employee, agent, or member of the LNC from seeking to hold the breaching LNC member liable.