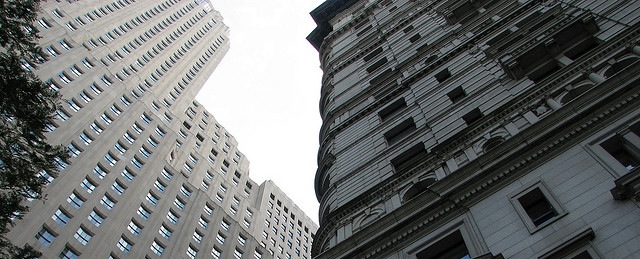 Over at the Free State Project Professional Networking Group (at LinkedIn) we're talking about how to foment more opportunities for early movers to make money. One gentleman had this idea (see below). And we're looking for ideas, comments, feedback – anything that might come to mind. Thanks!
I'm looking for some funding to make some improvements to my business. I know some other Freestater folks who are looking for the same, and there are always folks moving here who might need help getting off the ground.

One thought I've had is that folks who have not yet made the move, could still be involved by providing small business loans to folks who are already here in NH. Interest earned on such loans could become part of the investors' moving funds, for when they are ready to make the move, themselves (just as one example of how it might help them).

Many such businesses are small enough that it would not take much capital to make major improvements. I could do some significant improvements for $30k, most of what I want to do for $75k, and everything I think realistic for $100k. Those are numbers that can be broken down into small loans quite easily, making it practical for small-scale investors. It seems to me that the other businesses which need funds are probably in a similar or smaller boat, so we're talking half a million or less in total need. Probably only a quarter million.

There are thousands of FSP members who have not moved, so if even a small fraction of them were willing to invest $1k, $5k, or something similar, a large number could be reached, very easily.

Obviously, I have a stake in this, but I really do think that it's an excellent way for folks to get involved, prior to moving. And having a "tie" to NH, plus some added income from interest on loans, would likely encourage them to move sooner. Even if it couldn't change their move date, if business picks up, many of us who are here would be able to dedicate more time to activism, versus staying afloat.

So, I guess the discussion is whether folks think this is practical and how they think it would be best to reach out to potential investors…

Thoughts, comments, suggestions?
Feel free to comment below, at the original thread on LinkedIn (if you're a member there) or at the FSP forums.