Not only is the Free State Project, incorporated – the corporation that has latched on to the Free State Project community – close to bankruptcy and forced to cancel its flagship Liberty Forum conference, but now it has come to light that FSP inc has not published meeting minutes or budgets for almost two years.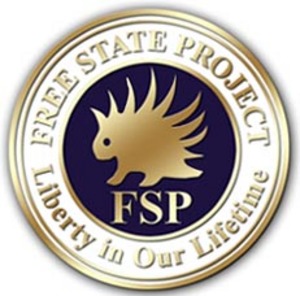 Why not? I emailed Irena Goddard, chairman of the FSP inc board of directors on December 26th, and have yet to receive an answer. FSP inc leaders may want to avoid more exposure on blogs, but I am still an FSP participant and as such expected at least the courtesy of a response. One anonymous insider claims the oversight is due to a broken website and a shortage of volunteers.
FSP inc president Varrin Swearingen on an email list recently claimed he needed $25,000 within two months – at a minimum – in order to keep the corporation afloat. It remains to be seen whether potential donors will require more transparency from FSP inc and an analysis of how things got so out of control before opening up their wallets again.
On December 24th, Goddard called in to libertarian talk show Free Talk Live without much in the way of answers about why the Liberty Forum was canceled or what the future plans for the event are. You can listen to her call here. Swearingen released this statement on December 27th explaining why the FSP Liberty Forum conference was canceled.
Sunday evening, Sovereign Curtis and I discussed the current state of Free State Project inc and how we might rescue Liberty Forum in the second hour of Corey Moore's Voice of Radical Dissent radio show.
Tomorrow night, Thursday December 30th at 8PM EST I've organized a conference call to discuss if and how we can rescue the Liberty Forum event. Please join us only if you're interested in working on this.