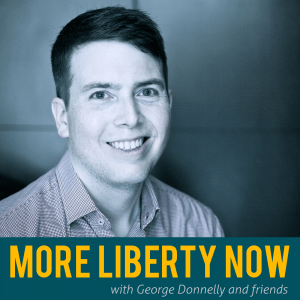 The More Liberty Now Podcast is a 30-minute weekly message for we who want more liberty in our lives about how to concretely and noticeably advance individual liberty in our own lives right now.
More Liberty Now is an ambitious first step towards a larger plan to voluntarize the world by 2064. Towards that end, we produce content that educates, trains, uplifts and inspires. We're building a tribe of radical libertarians who work together to achieve our goals of the lives we want, both right now and for the future. Join us.

Explore the full episode list here.
Got a Question?
Got a question about the More Liberty Now podcast? Send an email to [email protected]. We love the hard questions so don't hold back!