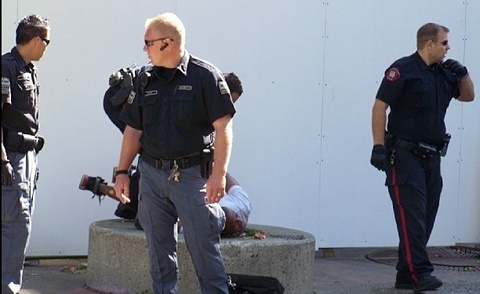 I obtained two documents from Plymouth township today: (1) a response in denial of my PA Right-to-Know request and (2) the police report for their assault and violation of me. Click on the respective links to get the documents in PDF form. The first was available at 10AM this morning and the second around 2PM so I am releasing them promptly.
Runaround for the Police Report
Curiously, after digesting the first document and going back for the second, I was told that the police report had not been released yet. When the lady went to check on its status, she came back and told me that everything I wanted was in the first document. When I told the lady that the first document told me I could get the police report, and did not include it, a Karen Mabry ("lieutenant") came out and said that the report was not ready and she could not tell me when it might be ready or how long these things take (a bit of stuttering here) and told me to come back on Monday.
Back at home, two gentleman who appeared to be detectives informed me that there had been a mixup and the document was indeed ready.
Analysis of the Police Report
Reading the police report, I notice first of all that it was written by the most junior officer. He was second on the scene and was not the last to leave. There is no mention of anyone calling them to report a possible child kidnapping! This is the most interesting tidbit for me since it reduces this to a man-with-a-gun call and makes even more outrageous and unfounded their violations of me.
Zinni claims in his report that I said I carry a pocket knife and firearm "for protection because of all the crazies out there". I did not say this. I was not even asked why I carry the pocket knife. He also claims that I resisted their attempts to "console" my son. You bet! Their attempts to interrogate my son scared the crap out of him. They have no business speaking to him without my permission anyway.
Your Thoughts?
Your thoughts on the documents would be most appreciated. I may be too close to this to analyze them as thoroughly as I would like. Thanks.