Listen Now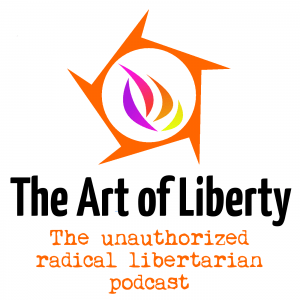 Today, we talked about how Tesla's electric cars are challenging the state-corporate car-dealership alliance.
A decade later, Tesla now officially a threat to the auto industry
Watch This Texas Lawmaker Explain Why He Thinks It's Okay to Be Corrupt
We also talked about how former general Wesley Clark warned us after September 11, 2001 about a Pentagon plan to invade 7 countries over the next 5 years, finishing up with Iran. It's all about oil, he says.
General Wesley Clark: Wars Were Planned – Seven Countries In Five Years
The Ron Paul Channel is out and it has haters! Surprise, surprise. We discuss whether it's kosher for him to charge for his videos or not.
We took a question from listener Roger in French Canada (thanks Roger!) about episode 18. Roger's worried that George is turning into a communist! John and George have some fun with this.
Finally, our main topic is Syria and war in a stateless society. How would war work in a stateless society? Would it happen at all?
Military strikes on Syria 'as early as Thursday,' US officials say

Thanks for listening!!
Oh, by the way, we're moving the podcast to a new schedule. We're recording Wednesday nights and publishing on Fridays. If all goes according to plan, we will have higher-quality audio as well as video of John and I doing the podcast to share with you. If time permits, we will present both the full podcast, as usual, as well as videos of us doing the podcast that are cut up into segments, so you can listen to only the parts you want, see our reactions as we talk and share only those parts of the show that you like the best. Thanks for listening!
Listen Now
Ask us a Question!
Ask us a Question on Air! Call (641) 715-3900 ext. 255888 and leave us a voicemail with your question so we can play it on the air.
Subscribe to the Podcast

Now on YouTube
You can now also listen to the podcast on YouTube. Click here for this week's episode.
About the Podcast
The Art of Liberty is a 1 hour weekly podcast about current events and politics by John Tyner and George Donnelly, two highly opinionated, yet eminently reasonable, libertarian activists from opposite coasts. We record every Wednesday evening and release a new episode every Friday.