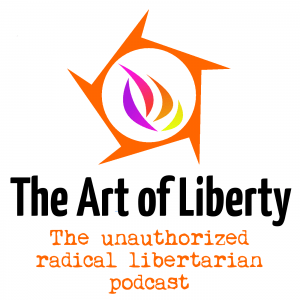 In episode 10, special guest Virgil Freeman join John and I to discuss practical steps you can take right now to secure your digital privacy. Virgil is an IT security expert who grew up behind the Iron Curtain so he has a unique perspective on domestic NSA spying. This episode was a blast and I hope you enjoy it as much as we did!
Listen Now
Ask us a Question!
Ask us a Question on Air! Call (641) 715-3900 ext. 255888 and leave us a voicemail with your question so we can play it on the air.
About the Podcast
The Art of Liberty is a 45-minute weekly podcast about current events and politics by John Tyner and George Donnelly, two highly opinionated, yet eminently reasonable, libertarian activists from opposite coasts. We record every Monday morning and release a new episode every Tuesday morning.
Subscribe to the Podcast