An FBI agent with the New Hampshire Joint Terrorism Task Force is recruiting activists to inform on Free State Project members. That's what activist Pete Eyre says in the above video, released by Cop Block yesterday.
Keene police brought marijuana activist Rich Paul to an interrogation room yesterday where FBI agent Phil Christiana asked him to wear a wire back to the Keene Activity Center (KAC), according to Eyre. There he would tell a story about an arrest that didn't happen. Christiana reportedly wanted to know how the individuals at the KAC would react to the story.
The KAC is a meeting place used by liberty activists in Keene.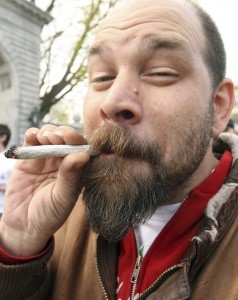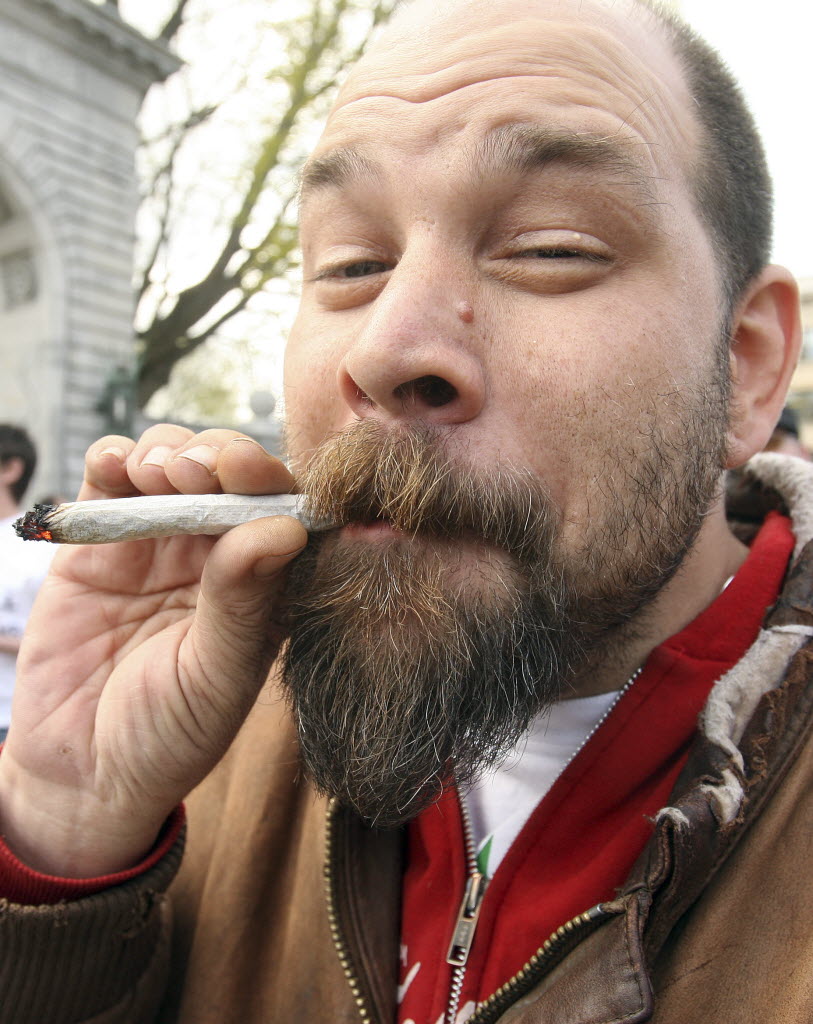 Earlier this year, former police officer Bradley Jardis, who resigned because he was unwilling to arrest medical marijuana users, reports also being contacted by Christiana.
In 2011, Christiana reportedly visited the home of Keene-area activist Kurt Hoffman where Christiana's vehicle side-swiped a videographer.
In 2005, New Hampshire journalist Dave Ridley reported being invited to lunch by Christiana. Ridley described him as "creepy."
Paul, Hoffman and Ridley are Free State Project (FSP) members and/or movers. Jardis is a resident of New Hampshire who has participated in activism projects organized by FSP members.
According to an article by Ademo Freeman published on the Cop Block website yesterday, the FBI may also be sending new people into the mix.
Top this off with a few sketchy visits from new movers, who I now believe to be FBI agents or informants, and it's almost comical – if not so scary – how pathetic the FBI's attempts are at infiltrating the Keene Activity Center (KAC). One guy, 'Michael', came to the KAC for a visit (which is typical of new movers) and after a long conversation – where I asked him directly if he was an agent of the state (he said he was not) – it was decided that "Michael's" views are not acceptable to those who frequent the KAC and he was asked to leave. He has never attempted a return but it should be noted that this man may still be trying to infiltrate liberty groups. #
According to a file found via a Google search, Christiana, as of May 16, 2012, is with the FBI's New Hampshire Joint Terrorism Task Force.
Reactions
the government wants to take down free keene …and slap some trumped up phoney crap charges on people.. #
It sounds like the FBI may be trying to set y'all up for some sort of entrapment scheme that they're known for. Apparently this one goon thinks you guys are extra stooopid. :P #
Pete: So stopping internal / home grown terrorists isn't important? Lot's of internal plots have been stopped. Maybe there isn't any "plotting" at the "KAC". But look at some of the rhetoric you and some of your friends use. Look at the calls for violence on this site alone … there can be consequences for exercising that freedom. Sometimes….people pay attention. To you it may be innocent free speach….to others it can be cause for alarm. And that's OK. #
Every single "home grown" terrorist crew and/or plot for the last 10 years has been either FBI planned, sponsored, or supplied. Every single one. If you want to do away with home grown terrorism, disband the FBI. #
A billboard saying "Phil Christiana, you and your fellow FBI thugs are not welcome around here" would be pretty amusing. #
Violence is the State's M.O. not ours. #
One word of warning. I would NOT call Christiana (or any other cop), and definitely not without a recording device. Just having a conversation will give him an opportunity to lie about what you said. Review those "Flex your rights" videos if you doubt me. Being innocent is no guarantee of safety. #
Crazy!!! Keep an eye out for anyone who advocates violence…that's how they frame innocent people. #
My Thoughts
Ademo Freeman, Pete Eyre and certainly many others I'm not aware of have done a great job rapidly bringing this situation to light. Rich Paul deserves at least as many kudos as this young lady got anti-kudos.
As Pete mentions in the above video, there is an urgent need for security culture. But I think there is an even greater need for transparency, honor and character. Paul, Jardis, Hoffman and Ridley let us know about their contact with Christiana because they are individuals of character who understand the importance of honor and the need to be transparent; i.e., the importance of releasing information to the public. Who has been asked to inform but hasn't been transparent about it?
The fact is that the state is very powerful. The FBI has many resources at its disposal, including the newspapers and TV shows that shape jurors' worldviews. If they want to bring liberty activists up on fake charges, they can do it. That's a cakewalk for them. They did it me. (I actually have newly discovered audio in which the arresting marshal implies that he knows I was innocent of the assault he claims I committed. I'll be releasing this soon.)
Violence is what the FBI is looking for. We have to give them nonviolence (satyagraha). This is not just the smartest and most effective strategy, but it's also the safest. Articles such as "When you Should Shoot a Cop" by Larken Rose and published by Cop Block are inflammatory and wrong-headed. Talk of violence is pointless and only comes off as the idle boasting of the weakest. We are stronger than them. We don't need to use violence.
Our task is to study the long history of nonviolent action and live peace in our words and our deeds. Only then can we have some chance at deflecting the inevitable state crackdown on our nascent liberty community.
Sources