My list of things that libertarians need to improve on went over better than I expected. I was convinced I would be fiercely condemned on all sides and perhaps even have to endure another round of ostracism. But I actually got some great comments instead:
"I am a selfish lazy coward."
"It's earlier than we think."
"I think this article is about two decades ahead of its time."
"Change doesn't occur just from people participating in direct action. Society first has to – in general – accept that direct action is legitimate before it will have the desired effect."
"Yes, the government does harm me in significant ways, but it seems silly to throw my life away with all I have to offer on something so insignificant [meaning, perhaps, tax resistance]."
"Once I met my wife, I had to compromise my principles for a comfortable life. That means I value comfort for myself and my wife more than I value liberty in the abstract. Every time I expend effort in a way which doesn't work against tyranny, I'm expressing that I value other things more. I accept and understand that."
Stop Whining
If we build it, they will come. If we will join together and construct new libertarian societies starting right now, and without any more pathetic excuses, then we will find the fortitude, the time, the customers and collaborators, the courage and the honor that we need to accomplish our goals.
So stop your complaining.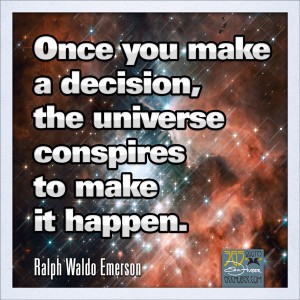 You're not a selfish lazy coward because you are here reading, discussing and thinking about these ideas.
This (r)evolution has no schedule. We're not early. We're probably late. Things will happen at the rate you demand they happen. Want to wait 20 years before starting? Then it will take another 20 years. Want it to happen now? Then it can happen now. Time is an excuse.
We don't need people to accept direct action. We don't need more than 10% of the population to be all fired up about liberty. But even if we did need everyone to be with us, how do you expect them to "accept" direct action before they see people doing it in real life? Don't paint yourself into a chicken-and-egg corner.
A refusal to comply with the machinery of statism is not "insignificant." It is a question of personal honor. Are your values something to while away the time with on reddit? Or do they actually mean something to you? Is there congruence between your ideas and your actions? If not, what is the point of holding these ideas in the first place? What are you waiting for?
The idea of choosing comfort over liberty is disgusting. How many people who aren't as privileged as you are paying for your decision with their suffering, their life? I don't understand how someone can so cavalierly give up so their honor just to keep a woman "happy." I put that in quotes because what a fake happiness it must be. Is this not the ultimate "whipped"? Not to mention that, as Emerson so well put it in the above image, there is no meaning to life without liberty. I mean that literally. If you can't choose your life's course, what satisfaction can you take from the direction it flows in?
Not an Indictment but a Learning Experience
I reproduce these quotes here not as an indictment on those who spoke them. No, not in the least. I don't want to judge you fine folks. In fact, I am grateful that you shared your comments so I have this article to write! I must admit that I have been there, too. I occasionally catch myself daydreaming about how life would be different without this struggle.
Without this struggle, I would have more money. I would take more vacations. I would play more with my son. I would have fewer things to worry about.
And it would all mean absolutely NOTHING. Because I wouldn't have my liberty. I wouldn't be on a path towards a free world for my son and his sons. As Emerson says in the above quote, "For what avail the plough or sail, Or land or life, if freedom fail?" Life without liberty is an empty travail of the curses of modern American existence – empty minds and empty spirits who can do nothing more than lead our world to ruin with any wealth that's produced. If that's what floats your boat, so be it. As for me, I have something greater in mind.