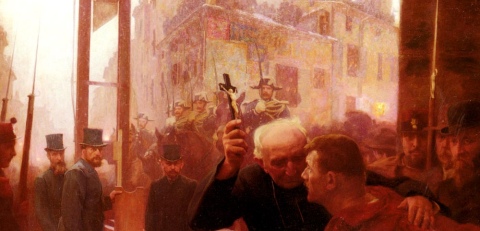 If you were laboring under the assumption that the scheme to remove Libertarian National Committee At-Large Representative Angela Keaton from that body was ancient history, think again.
Released Information from Illegitimate Executive Session
Ms Keaton's offense was to release this information, which was disclosed in LNC executive session: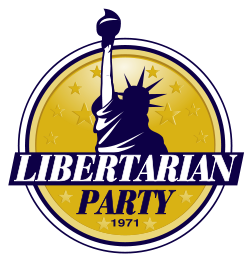 Said in ExSession. I'm within my rights to reveal this:

We don't have a contract b/t the Barr Camp and LNC b/c….Cory asserted to both Carling and Redpath that they were afraid that someone would reveal data. I didn't know what the hell they were talking about until it was further explained that Cory was afraid that I would misuse "data."
I asked her why she felt she was within her rights to disclose this. She replied:
There was not a legitimate ES in place.

This was a serious allegation against me that was not aware of nor had any defense prepared.

M Carling has no official capacity whatsoever to speak for the LNC. He is not entitled to an ES unless he is being hired as staff or takes the bar exam.

I left the ES to report on this. The LNC was aware of this.
Keaton Perhaps Most Responsive in LP Leadership
Angela Keaton was elected by the delegates of the Libertarian Party national conventions of 2006 and 2008. She is a valued and respected member of this body. Ms Keaton is one of the LNC members most responsive to her constituents, since most LNC members apparently do not consider polite, legitimate inquiries from LP member-donors worthy of their time.
Live-Blogged an LNC Meeting
Ms Keaton live-blogged the September 2008 LNC meeting. She has been active in commenting publicly on LNC matters for the benefit of the membership. She actively and effectively promotes libertarianism.
Could she Really be Removed?
Given that
the LNC laid down an ultimatum to Ms Keaton – that she "apologize with[in] 10 days and commit to never repeating the offense again" or face expulsion
Ms Keaton has not apologized
the votes against Ms Keaton at the last meeting were nearly unanimous
I think it is very likely that the LNC will support her expulsion, if that is the "discipline" being sought.
Keaton not Notified of Charges or Accusers
According to Dr George Phillies, Chairman of the Massachusetts LP, "Keaton has not been informed of the names of her accusers or the charges against her." If true, this is an ambush, and not an honorable way to handle such matters.
Contact your LNC Reps Today
Not happy about this? Contact the LNC officers (Chairman, Vice-Chairman, Secretary & Treasurer), 4 other LNC At-Large Representatives and Regional Representative and Alternate. (And cc: Region 7 Rep Rachel Hawkridge.) Let them know your thoughts on this matter. Let them know that you won't accept the removal of a popularly-elected, responsive Representative who is only doing her job. Email them today!
My Email to my LNC Reps & Officers
I sent the following email to the LNC Officers, At-Large Reps and my Regional Rep and Alt.
Hello

I am a sustaining member of the LP and donated to the Barr campaign,
the ballot access drive and the Munger campaign for Governor of NC.

I wish to express in advance my disapproval of any action you may be
contemplating to "discipline" LNC At-Large Rep Angela Keaton at the
Dec 6-7 LNC meeting.

Thank you.
So far, only At-Large Rep Dr Mary Ruwart has responded.
Join Facebook Group "No, You may NOT Remove Angela Keaton from the LNC!"
Please join the Facebook Group "No, You may NOT Remove Angela Keaton from the LNC!", and invite your libertarian friends, too. Update: 79 people have joined this group and 500 more have been invited. Nice work!
Props to Rep. Hawkridge for Doing Secretary's Job
Thanks to LNC Region 7 Representative Rachel Hawkridge for releasing the December 6-7 LNC meeting agenda. According to the LNC's own rules, the Secretary is responsible for posting the agenda to lp.org at least 7 days prior to each meeting. I have not been able to find any meeting agendas posted on lp.org, however.
Other Coverage