There are lots of good folks out there working hard to advance the ideas and practice of liberty. They deserve our support. Here are a few of those causes. Please send a few bucks in their direction as a quick and easy way to live your principles and advance a more just world for all of us.
The Center for a Stateless Society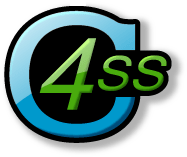 The Center for a Stateless Society (C4SS) is a libertarian media project. C4SS employs some of the smartest folks in libertarian circles to produce libertarian media, mostly in a written format suitable for op-eds. Then they took it a step further and mounted a huge operation to submit their op-eds to mainstream media outlets worldwide. Then, newspapers around the world actually print their work! These folks are not only well-educated and skillful writers, they actually put their media in front of people all over the globe!
C4SS doesn't pay their writers much and they're currently many months behind on those pitiful payments. Please send them a few bucks so they can continue their great work.
Tomasz Kaye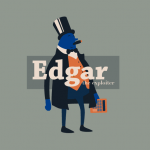 Tomasz Kaye is an impressive media professional from the Netherlands. He recently produced "George Ought to Help," a 4-minute video that's been viewed around 40,000 on YouTube. The video cleverly and clearly explains the immorality of using violence to get people to do things you want. You can watch "George Ought to Help" here. Now, Tomasz is working on a second video called Edgar the Exploiter and he's offering fans a chance to participate by crowdfunding the production. This video promises to be as useful or more so than the first one, so I encourage you to get in on this now. For as little as $3, you can help make the next video happen. Don't miss this chance to add to your intellectual arsenal!
AntiWar.com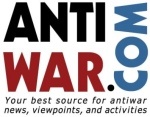 AntiWar.com tracks the latest war-related happenings and advocates against them passionately. They're a brilliant source of both inspiration and information. They do a real service not just to the cause of peace but also to the cause of liberty – since we can't have liberty without ending the wars. AntiWar.com has been kicking war's butt since 1995. They even have a popular radio show hosted by Scott Horton. These folks do very important work and are entirely dependent on our donations.
AntiWar.com doesn't have a widget I can put here but here is the donation page.
Open Source Ecology

Open Source Ecology is building the future. They are a group of unique folks who bought some land in Kansas and live there largely without modern conveniences while they build open source technologies so others can replicate their work. Their work is the creation of a Global Village Construction Set – an open source, low-cost, high performance technological platform for DIY fabrication of industrial machines used to build a sustainable civilization with modern comforts. It is like a life-size lego-like set of modular tools that can create entire economies. What they do is simply amazing. Check out their website for videos of their inventions at work.
Here's a page with donations options and here is a page on how you can help in other ways.
The Seasteading Institute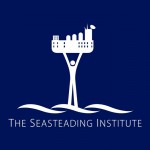 The Seasteading Institute advocates for seasteading, the idea that we should form new libertarian societies on the oceans, outside of the spheres of influence of states. In the past, people could emigrate to new lands and experiment with new societies there. Not anymore, all the land is either being used or is claimed by states. Other planets are not yet a viable option, so what is left but the oceans? The Seasteading Institute does great work and has some serious financial backing. They're currently in a fundraising drive. Donate or become a member here.
What causes did I miss? Why should people support them? Let me know in the comments.