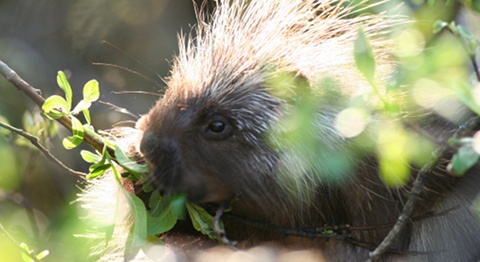 Are you a libertarian anarchist swept up in Free State Project hype? Can't get your head around "Free State" being an oxymoron but still want in on all that FSP fun? Don't sweat it. The FSP isn't just for minarchists anymore. It's also ripe for anarchist co-option.
Fertile Ground
Many, if not most, FSP members are minarchists. They get liberty, at least partially. So, in the best case, they're fertile ground for anarchist outreach and in the worst case they're statists who will think twice before aggressing against us. Also, these folks have a good bit of spare time in their liberty activism programs. They only vote a couple times per year. Throw in a few big protests and their schedules are wide open for direct action, counter-economics and self-improvement.
Anarchist Projects Well Underway
Some anarchist projects are already well underway. There are rumors of an active agorist culture. Plans for an agoristic marketplace at the Porcupine Festival this summer can be seen on Facebook. Free Keene appears to be populated largely by voluntaryists, agorists, spoonerites and other anarchists. The Alternatives Expo is going on its fourth year of giving the Liberty Forum a run for its money, with non-political, practical and independence-minded presentations available alongside the big-ticket Liberty Forum headliners.
Wanted: Buyers and Sellers
So if you're a voluntaryist, agorist, Spoonerite, Thoreauvian or any other kind of market anarchist or an-cap, come on up to New Hampshire! The new society is actively forming in the shell of the old. More buyers and sellers are needed. At least, check out the AltExpo and PorcFest!