The Free State Project has canceled (here's why) its nationally popular libertarian conference, the Liberty Forum. I'm shocked and worried. I've been to Liberty Forum twice. Libertarians from across the country gather not only to hear the renowned speakers but also to recharge their batteries. It takes a lot of battery-charging for libertarian activists to maintain their optimism and drive! Being a liberty activist is a difficult, uphill battle. We need all the mutual aid we can get.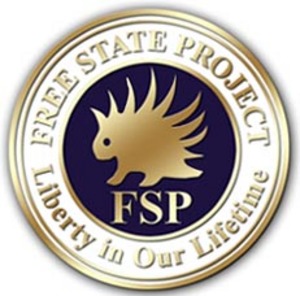 We must rescue this. Without the Liberty Forum, there is a gaping hole in ability of liberty activists nationwide to continue with their missions. Now, more than ever, as decades of state financial plunder catches up with the world, it is critical that liberty activists maintain high morale and sizable surpluses in their intellectual ammunition boxes.
We can rescue this. We can do it according to our very own libertarian principles. Dozens of us have already been discussing exactly how to do this with reference to the Agora I/O agorist unconference. Here are some ideas to consider:
Don't try to emulate the existing Liberty Forum model of big name speakers on a podium talking to big audiences in a fancy hotel whose participation and travel fees have been comped.
Make it an unconference. Minimal advance top-down planning goes into an unconference. When people arrive, they self-organize lists of topics and presenters. Individuals, who probably prepared ahead of time, step forward to give talks, often multiple competing ones at the same time, like Liberty Forum.
Innovative conversation tactics such as fishbowls, birds of a feather, lightning talks and open space technology can be used to keep things dynamic.
There can be a mix of decentralized organization and more traditional pre-planned speakers as needed.
Copy Curtis' PorcFest Agorist Cooperative concept instead of the traditional vendor room concept.
Take even more inspiration from PorcFest. It is a winning model.
Ask individuals for donations to cover costs. Ask organizations for sponsorships in return for innovative advertising.
Keep the cost of attending low, less than $50 in entrance fees.
Find a cheaper hotel, or explore alternate meeting and lodging spaces.
Don't assume it has to to stay in Nashua, NH. Manchester or even Boston might be better locations.
My suggested plan of action is:
Toss out all assumptions.
Self-identify those interested in making the event happen.
Assemble in a dedicated conversation space, such as a mailing list.
Share our assets, ideas, useful connections and experience.
Make decisions and make it happen.
We can take these lemons and give Liberty Forum a free market upgrade! Who's in?